Savoury
Traditional Croissant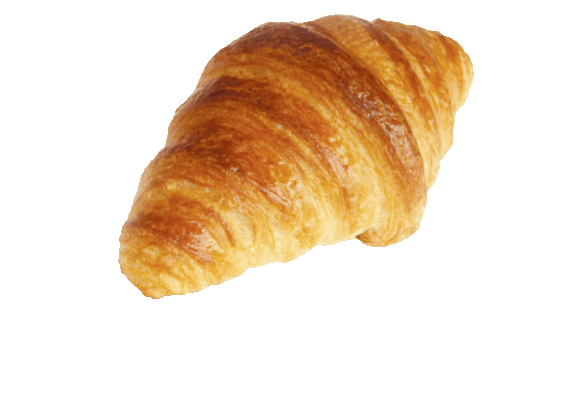 A light flaky pastry crust with a delicious buttery flavor. Ideal for an indulgent snack on the run, or heated and served with coffee or tea for breakfast.
Order Now
Nutritional Information
View complete nutritional info
NUTRITION INFORMATION / VALEUR NUTRITIVE
Per / par 72g (1 Croissant)
Amount / teneur
% DV* / % VQ*
Saturated / Saturés

12g


Trans / trans

0.5g
60%
Cholesterol / Cholesterol

65mg
Sodium / Sodium

410mg
17%
Carbohydrates / Glucides

36g
12%
Fibre / Fibres

2g


Sugars / Sucres

4g
8%
Vitamin A / Vitamine A
0%
Vitamin C / Vitamine C
0%
*DV = Daily Value / VQ = Valeur Quotidienne
Ingredients
See all ingredients
Pastry (Flour (Unbleached Enriched Flour), Butter, Water, Partly Skimmed Milk, Yeast, Liquid Whole Eggs, Sugar, Salt, Improver (Wheat Gluten, Food Enzymes (Xylanase, Amylase), Ascorbic Acid, Dried Whole Eggs, Skim Milk Powder, Soy Flour)), Water, Vegetable Oil (Non Hydrogenated Sunflower), Vegetable Proteins (Pea, Potato, Fava Bean), Dextrose, Maltodextrins, Starch.

Contains: Egg, Milk, Soybeans, Wheat.