Simple
White Farmers Loaf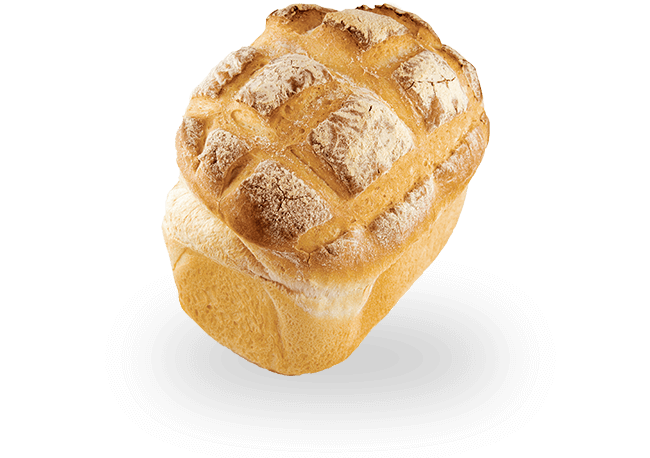 A simple bread made free of preservatives, dairy, colour and added sugar. This family favourite White Farmers Loaf, what's not to love? Great for sandwiches and toast for smaller families or households.
Available at select bakeries. Ask your local COBS Bread what they're baking today.
Nutritional Information
View complete nutritional info
NUTRITION INFORMATION / VALEUR NUTRITIVE
Per / par 74g (2 Sandwich Slices)
Amount / teneur
% DV* / % VQ*
Saturated / Saturés

0.3g


Trans / trans

0g
1%
Cholesterol / Cholesterol

0mg
Sodium / Sodium

410mg
17%
Carbohydrates / Glucides

38g
13%
Fibre / Fibres

2g


Sugars / Sucres

0g
8%
Vitamin A / Vitamine A
0%
Vitamin C / Vitamine C
0%
*DV = Daily Value / VQ = Valeur Quotidienne
Ingredients
See all ingredients
Wheat, Enrichmen-nutrivan Type 40 (Niacin, Iron, Thiamine, Riboflavin, Folic Acid), Water, Yeast, Salt, Canola Oil, Wheat Flour (Wheat Flour, Niacin, Reduced Iron, Thiamine Mononitrate, Riboflavin, Folic Acid), Malted Barley Flour, Ascorbic Acid, Lipase, Xylanase, Amylase.

Contains: Wheat.