Mozzarella Grilled Cheese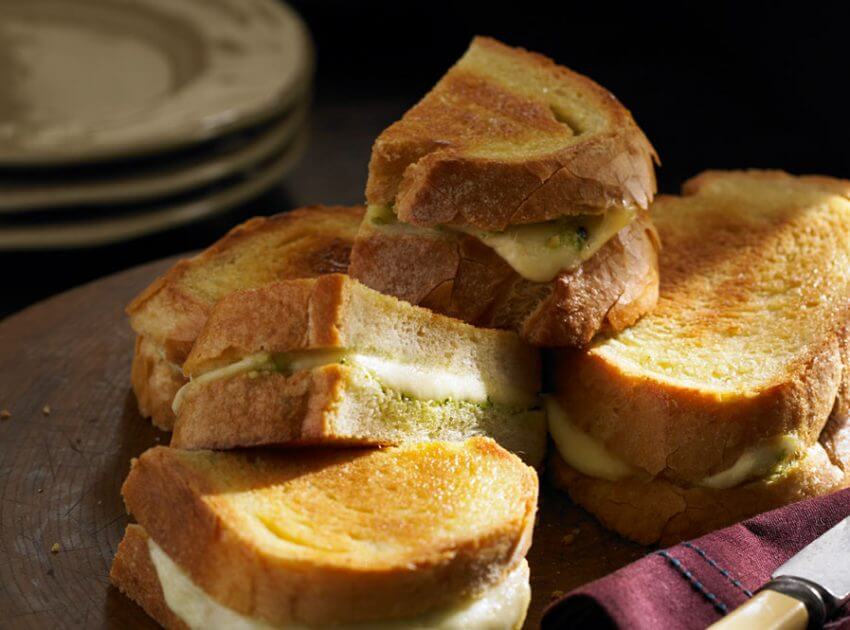 Ingredients
8 slices COBS Bread Pane di Casa Loaf, sliced thick
1 ball fresh mozzarella cheese (depending on size, might need 2 balls of cheese)
4 Tbsp gourmet pesto
4 Tbsp olive oil
Directions
Slice COBS Bread Pane di Casa Loaf into 8 slices. Spread bread liberally with pesto, add thick slices of fresh mozzarella and top with second slice of bread.
Heat oil in medium sized frypan on a low-medium heat. Fry sandwich until golden, flip and fry other side, adding extra oil to pan if necessary.
Remove from pan, slice and serve immediately.