Hot Cross Bun Toasties with Brie, Prosciutto and Fig Chutney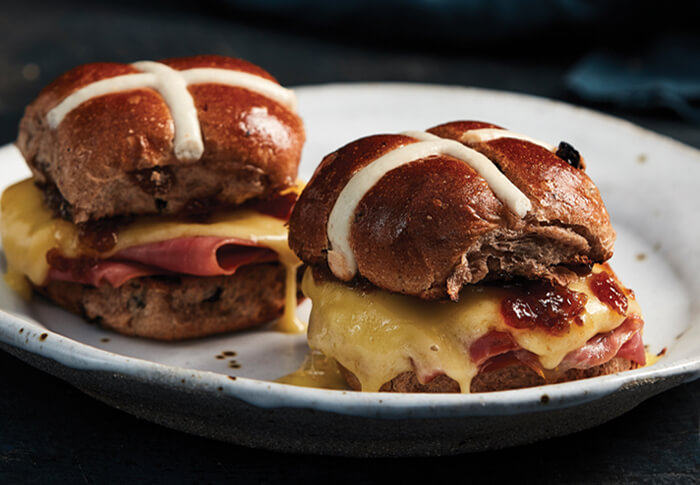 Ingredients
6 COBS Traditional Hot Cross Buns, cut in half
1 square or round of triple cream Brie
6 slices of prosciutto
6 Tbsp fig chutney
Directions
Place the Hot Cross Bun halves on a lined baking tray cut side up and toast under the grill until golden.
Remove the tops of each bun off the tray and set aside.
Top each bottom with a slice of prosciutto and a large slice of brie.
Return the baking tray to the grill and toast until the cheese has started to ooze.
Spread each top with the fig chutney and place on top of the cheesy bottoms.