A workplace that nurtures careers
At COBS, enjoy a career that does good, feels good and tastes even better. Help shape your community beyond baking and share in something more.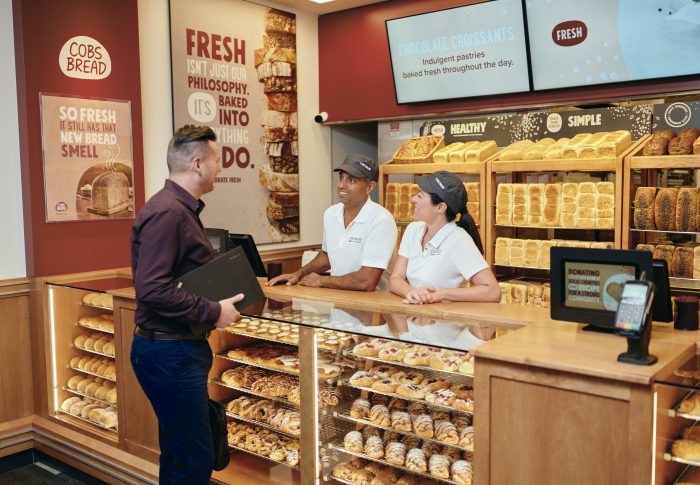 be a part of the support
A GROWING SUPPORT OFFICE
The US COBS Bread support office is perfect for anyone seeking a collaborative culture abundant with opportunities. If you're a passionate overachiever who feels inspired about challenging but rewarding work, we'd love to hear from you.
Apply Now
Employee Testimonials
Feel fulfilled
Working at COBS Bread for the past 2.5 years has been such an incredible experience. I started with the company as an Office Coordinator, and it opened my eyes to all of the opportunities available to me. Working alongside so many creative and inspiring people led me to realize that my passion lies in training, and I joined the Training Team as an Instructional Design Coordinator. I never run out of opportunities to flex my creative muscles, and knowing that I am making a difference in the learning of our bakery staff is incredibly fulfilling.
Robyn, Instructional Design Coordinator
Find Your Passion
I have been with COBS for a total of 12 years. I started with learning how to bake and running a bakery to my current role. Over the years, I have learned that I am most passionate about the success of our franchisees. Their success is our success.
Paul, Operations Manager (BC)