Part of the Community
 "As a company that is committed to our communities and providing healthy food to Canadians, we feel it is our duty to work with charitable organizations to help individuals and families in need."
– Aaron Gillespie, President of COBS Bread
Our vision is to be the favourite bakery in every community. It's part of the fibre of our company and our day-to-day to build connections with local organizations in the neighbourhoods we do business in.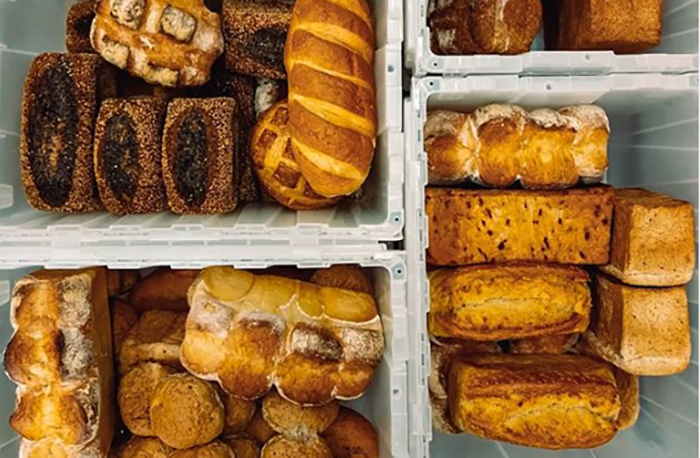 End of Day Giving
We bake all of our products fresh every day and then we give fresh every night, so every bread finds a home. At the end of every day, our bakeries donate the unsold goods to local charitable programs.
Dedicated volunteers visit our bakeries to pick up the unsold bread and baked goods which they distribute to local charities. With daily needs for food in every city, and growing food waste concerns, each of our locations proudly donates their unsold products. Since 2003, we've kept over $300 million worth in products out of landfill, and instead helped those in need across our nation.
If your organization would benefit from this program, your local COBS Bread bakery would love to hear from you.
We're especially fond of groups who:
Have similar values and culture to COBS Bread
Engage local communities
Promote health and well-being
If you have a one-time donation request (like an event), please get in touch with your local bakery at least one month in advance.
Community Partnerships
Contributing to our community is a part of the day-to-day at COBS Bread. In addition to our local End of Day Giving charitable partners, many bakeries host fundraisers to celebrate their anniversaries or to support other causes they are passionate about. Each new bakery opening also celebrates joining the community with a Community Day fundraiser, where our franchisee selects a local charity and donates 100% of sales from that day to that group.
COBS Bread also partners with Breakfast Club of Canada who believes that no child should have to start their school day on an empty stomach. Over 40 schools across the country receive bread through End of Day Giving for their school breakfast programs, and COBS Bread has donated over $500,000 to The Club since 2014.
Fundraising
Let us help you raise money! We know there a lot of options out there to help you fundraise for your school or community group, but few are as easy as partnering with your local COBS Bread bakery. Simply reach out to your local COBS and ask them about our fundraising options.
Contact your local bakery to get started.
Find a Bakery
Corporate Community Service
The commitment to giving doesn't stop at the bakery!
We actively encourage local community service and provide one day in lieu per year for our corporate staff for volunteer service, and we encourage our franchisees to do the same!
A few times per year, members of the Support Office makes sandwiches and distributes them throughout Vancouver's Downtown East Side.