Helping your community never tasted so good!
Join our team in sharing freshly baked bread and treats while making a positive local impact.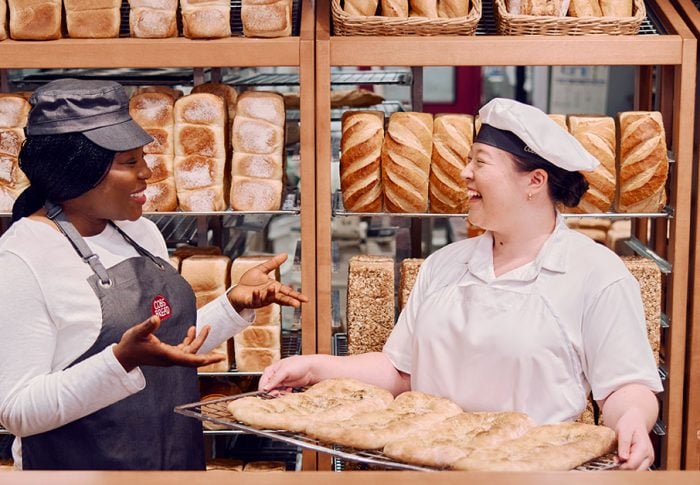 Baker
At COBS Bread, you're more than a baker. You're feeding families, fuelling offices, inspiring party hosts, and giving customers something to look forward to.
Not only that, many of our bakers say that one of the best parts of their job is the fun they have when they're at work. They've got the music playing while mixing doughs, they're talking to their peers while pulling artisan bread out of the oven, and at the same time, they're crafting something wonderful that will be shared in homes all over the community that day.
Production Team Member Potential Career Paths
Baker
Production Manager
Bakery Manager
Franchisee
Apply Now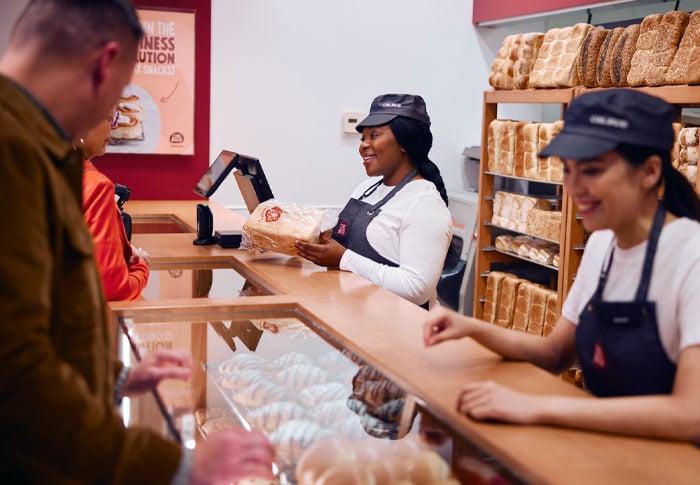 Sales Assistant
Looking for flexible shifts, career growth and delicious benefits?
Our Sales Assistants are experts in freshness, and in giving our customers a great in-bakery experience. Our Sales Assistants  share their love of freshness with our loyal customers. No experience necessary- just the right attitude and a willingness to learn.
Sales Team Member Potential Career Paths
Sales Assistant
Sales Team Leader
Sales Manager
Bakery Manager Franchise
Apply Now
Employee Spotlight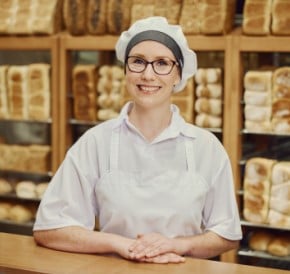 Feel fulfilled
I admire COBS Bread's dedication to scratch-made baking and generosity to local charities. I leave work feeling fulfilled every day.
Taylor, Baker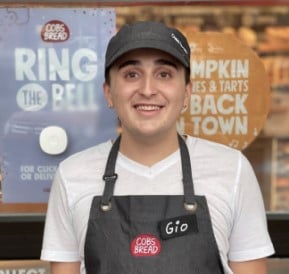 Positive work environment
I love working at my COBS because the management is very understanding and have created a positive work environment, where everyone is treated like family.
Gio, Sales Assistant