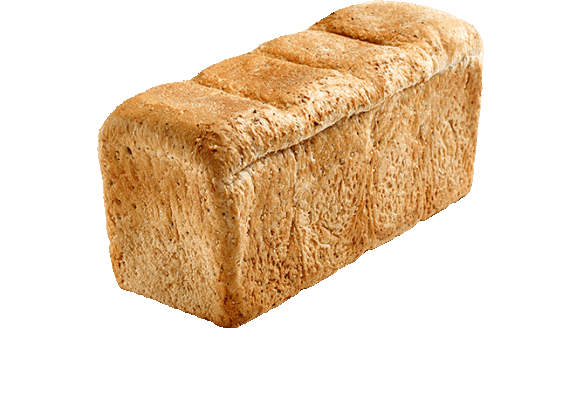 We make our LowFOD™ Loaf using a delicious mix of grains and seeds including oat bran, poppy seeds, flax seeds, and kibbled sorghum. One serving (two slices) is certified low in FODMAPs (fermentable oligosaccharides, disaccharides, monosaccharides and polyols), making it easier to digest, and easier to love! Also available as a mini loaf or bun.
Unsure what FODMAPs are or want to learn more? Click here!
Nutritional Information
View complete nutritional info
NUTRITION INFORMATION / VALEUR NUTRITIVE
Per / par 71g (2 Sandwich Slices)
Amount / teneur
% DV* / % VQ*
Saturated / Saturés

0.4g


Trans / trans

0g
2%
Cholesterol / Cholesterol

0mg
Sodium / Sodium

300mg
13%
Carbohydrates / Glucides

21g
7%
Fibre / Fibres

2g


Sugars / Sucres

1g
8%
Vitamin A / Vitamine A
0%
Vitamin C / Vitamine C
0%
*DV = Daily Value / VQ = Valeur Quotidienne
Ingredients
Wheat Flour
poppy seeds
Flax Seeds
See all ingredients
Wheat Gluten, Wheat Starch, Oat Bran, Millet, Enriched Wheat Flour (Wheat Flour, Niacin, Reduced Iron, Thiamine Mononitrate, Riboflavin, Foli Acid, Cracked Sorghum, Salt (Salt, Sodium Ferrocyanide), Poppy Seed, Flax Seed, Hydroxyproyl Methylcellulose, Psyllium Seed Husk, Malted Barley Flour, Amylase, Ascorbic Acid, Lipase, Xylanase, Water, Yeast, Canola Oil.

Contains: Wheat.May Contain: Egg, Milk, Mustard, Soybeans, Sulphites.