Doughnation Tradition
Our 3rd annual Doughnation Day is back, and we're fundraising for great causes around the nation. From March 1 to April 1, we're collecting donations in bakery and online in support of a community charity chosen by your local bakery.
Save the date! $2 from every 6-pack of hot cross buns sold on April 1st will also be donated to the same charity that your local bakery has selected to partner with. Dough it for your community and indulge to make a difference!  
Find a Bakery
WE'RE MATCHING DONATIONS!
Did you know that you can donate to your local bakery's charity online too? Simply click "Donate Now" and select your bakery and their charity from the drop down menu. Plus, we will match all online donations* made up to $10,000!
*Donations inclusive of Canada & USA bakeries
Donate Online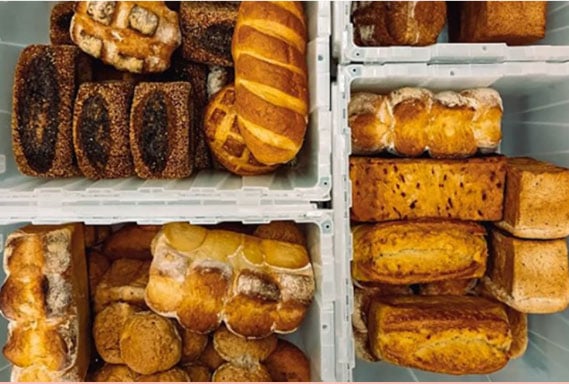 Every Bread Finds A Home
We bake all of our products fresh every day and then we give fresh every night, so every bread (and treat) finds a home. At the end of every day, our bakeries donate the unsold goods to local charitable programs.
Dedicated volunteers then visit our bakeries to pick up the unsold bread and baked goods which they distribute to local charities. With daily needs for food in every city, and growing food waste concerns, each of our locations proudly donates their unsold products.
Learn More