Share in something more with a career at COBS Bread
At COBS, enjoy a career that does good, feels good and tastes even better. Help shape your community beyond baking and share in something more.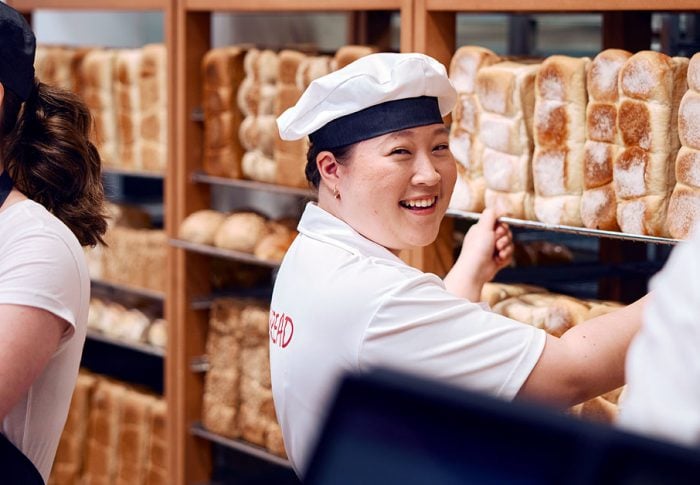 People Come First
You might think it's the ovens, but it's our people that make our bakeries the warm, happy places that they are. Our energetic, passionate bakers and our friendly and knowledgeable sales team members are there to make each COBS Bread customer experience special.
That's why our bakery owners, managers, and the COBS Bread support team take your career to heart. Let us know that you'd like to grow, and our leaders will help you soar!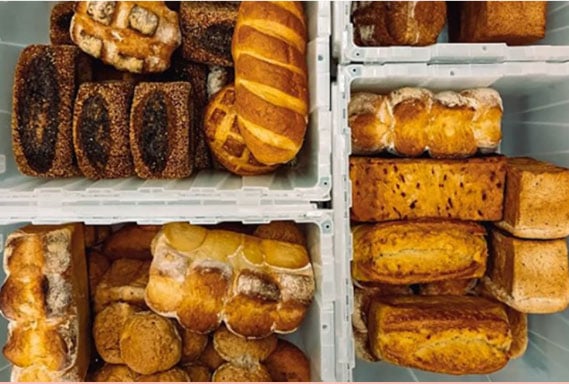 Give back
When you work at COBS Bread, you know that you're part of a business that connects with the community every single day. Through our End of Day Giving program, each and every bakery makes a difference in their community by donating leftover baked goods to local charities.
Bake, open, close, donate – repeat. That's the best part of all!
Our Vision and Mission
When we say we care about the community, we mean it. You know we mean it because not only is it a part of what we do, it's baked right into our vison.
COBS Bread's Vision is to be the favourite bakery in every community.
It is COBS Bread's Mission to develop strong connections with our customers and communities that ignite a passion for bread and the freshest baked treats.
Pride in our product
When you tell people you work at COBS Bread, you'll get used to hearing about everyone's favourite loaf or treat. "Higher Fibre is best white sandwich bread!" or "I love your scones! Lemon Blueberry is my fave." Our baking methods are time-honoured; our ingredients high-quality; our baking methods traditional. You'll come to develop your favourites, too- and an appreciation the love and science in the baking.