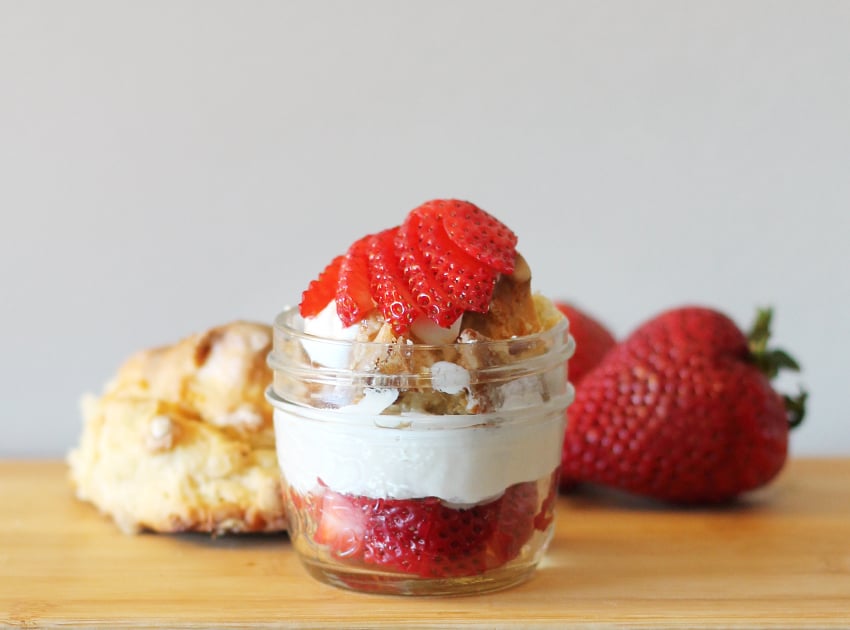 Add a tropical twist to your dessert with this easy Strawberry Shortcake recipe featuring our Strawberry Passion Fruit Scone.
Ingredients
2 Strawberry Passion Fruit Scones
1 cup chopped strawberries
1 cup whipped cream
4 - 125 ml Mason jars
Directions
1. Fill the bottom third of the mason jars with chopped strawberries
2. Add a generous dollop of whipped cream on top of the strawberries
3. Cut scones into rough chunks and layer on top of the whipped cream
4. Top with an additional tablespoon of whipped cream and layer with strawberry slices.