Artisan
Gourmet Hamburger Bun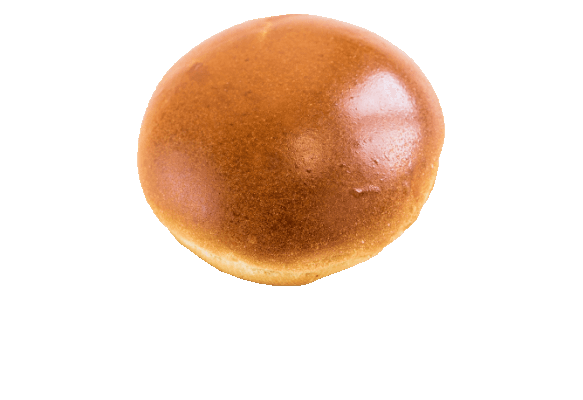 For those serious about grilling, our Gourmet Hamburger Buns are richer and more full-flavoured than your average bun. They are also preservative free.
Order Now
Nutritional Information
View complete nutritional info
NUTRITION INFORMATION / VALEUR NUTRITIVE
Per / par 80g (1 Bun)
Amount / teneur
% DV* / % VQ*
Saturated / Saturés

1g


Trans / trans

0g
5%
Cholesterol / Cholesterol

40mg
Sodium / Sodium

400mg
17%
Carbohydrates / Glucides

43g
14%
Fibre / Fibres

2g


Sugars / Sucres

9g
8%
Vitamin A / Vitamine A
0%
Vitamin C / Vitamine C
0%
*DV = Daily Value / VQ = Valeur Quotidienne
Ingredients
See all ingredients
Wheat, Enrichmen-nutrivan Type 40 (Niacin, Iron, Thiamine, Riboflavin, Folic Acid), Water, Whole Egg, Citric Acid, Raw Cane Sugar, Canola Oil, Yeast, Water, Vegetable Oil (Non Hydrogenated Sunflower), Vegetable Proteins (Pea, Potato, Fava Bean), Dextrose, Maltodextrins, Starch, Salt, Dextrose, Wheat Flour (Wheat Flour, Niacin, Reduced Iron, Thiamine Mononitrate, Riboflavin, Folic Acid), Sodium Stearoyl-2-lactylate, Mono And Diglycerides, Amylase, Soya Oil, Ascorbic Acid.

Contains: Egg, Wheat.May Contain: Mustard, Soybeans.